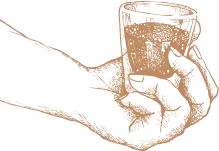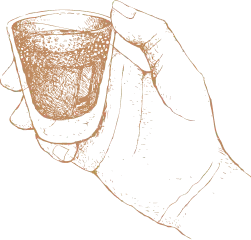 A warm welcome on coffee's grounds!
Because having takeaway coffee, in a hurry, while watching over your children at the neighbourhood playground is not the only scenario for your next cup of coffee. Because life is beautiful and sometimes you need your coffee fix to be on the scrumptious side. Because sometimes your big plans need to meet with good coffee in order to become reality.
CHI café is a common ground for many moods, vibes & ages. Meet for a specialty coffee. Stay for a croissant, cannolo ir crostata. Color a flower.
Welcome to CHI café, a modern coffee themed hangout, family favourite fun spot, and a charming common ground, which reconciles all moods and ages, and which will inspire you to discover and experience the perfect mix of coffee, plans, aspirations, and quality time spent with family or friends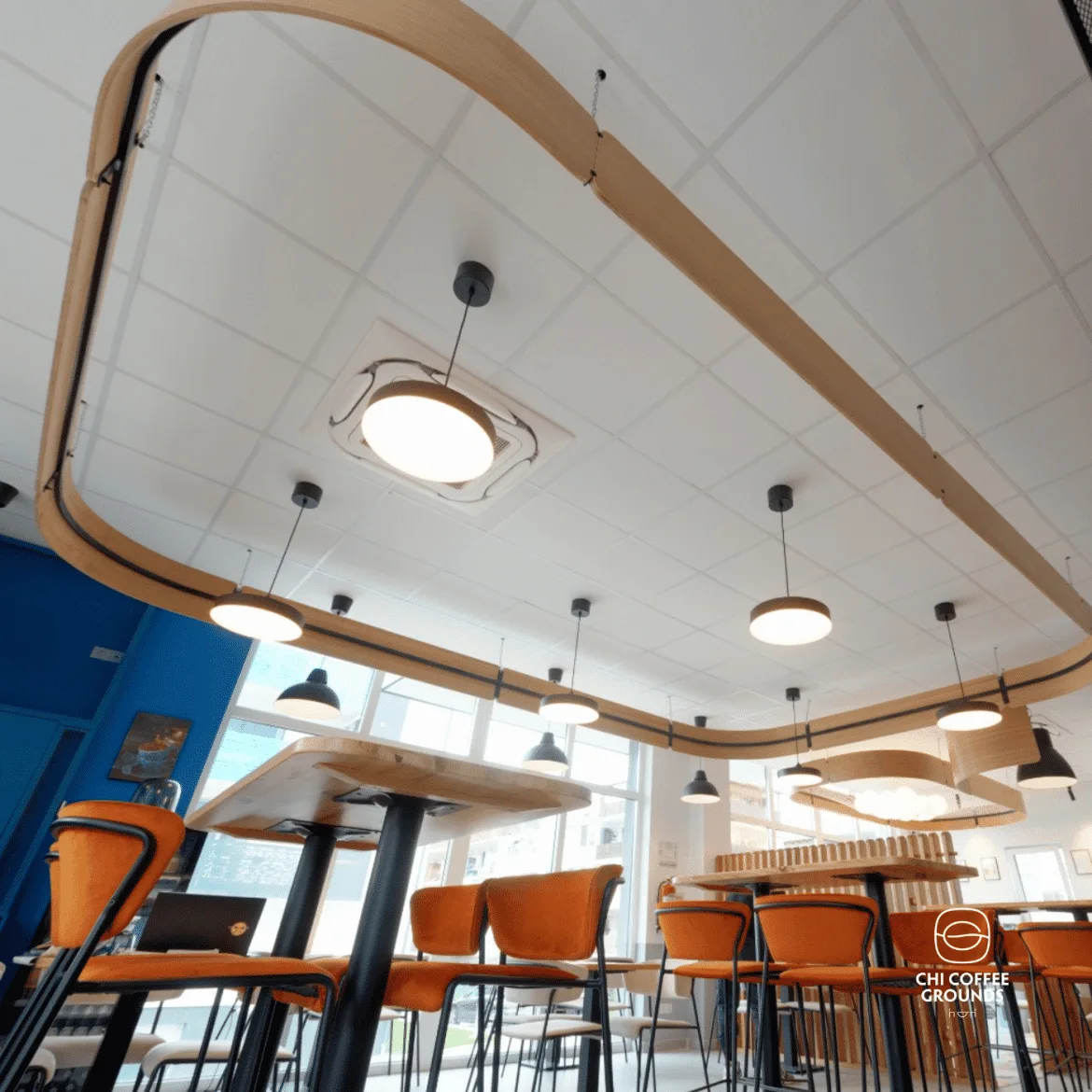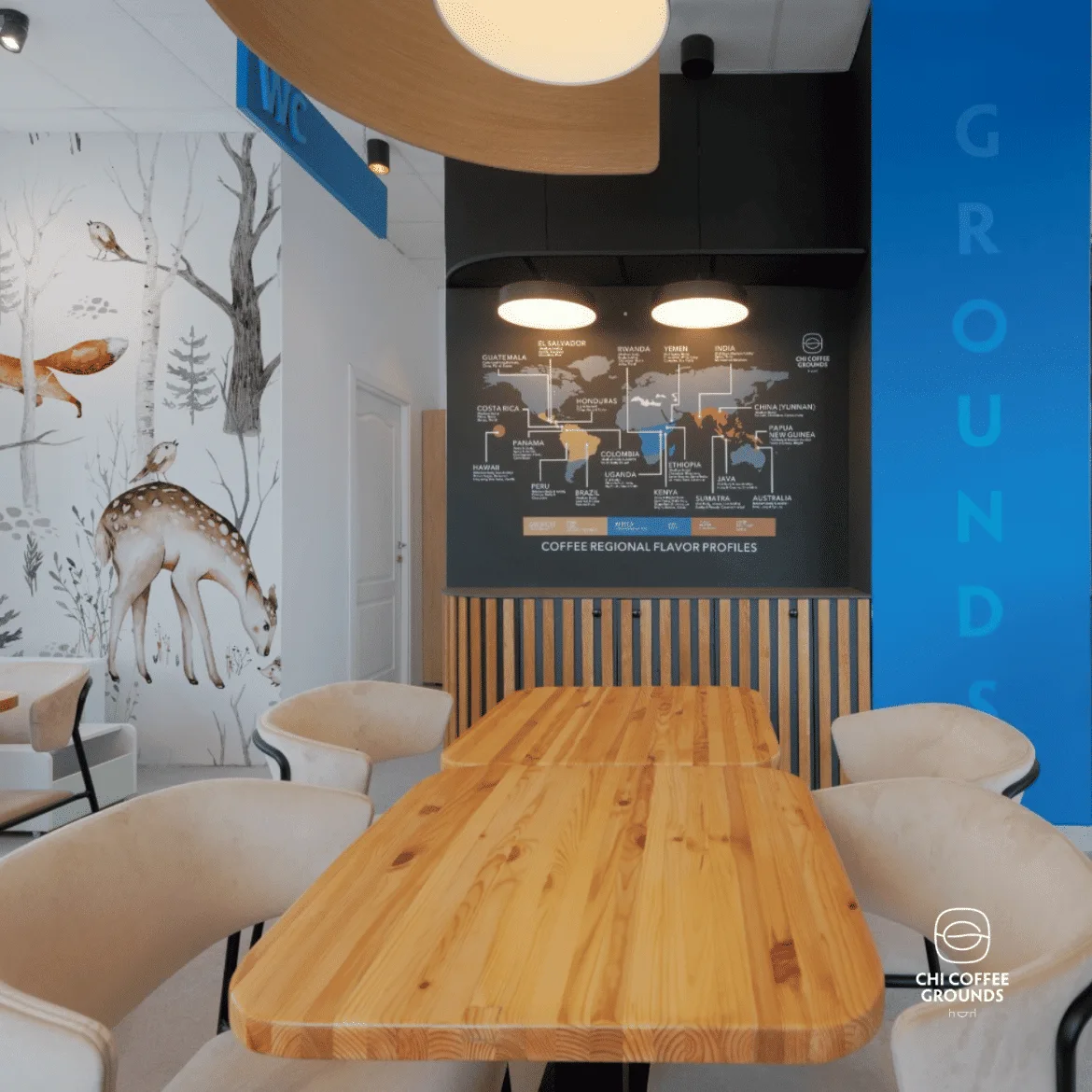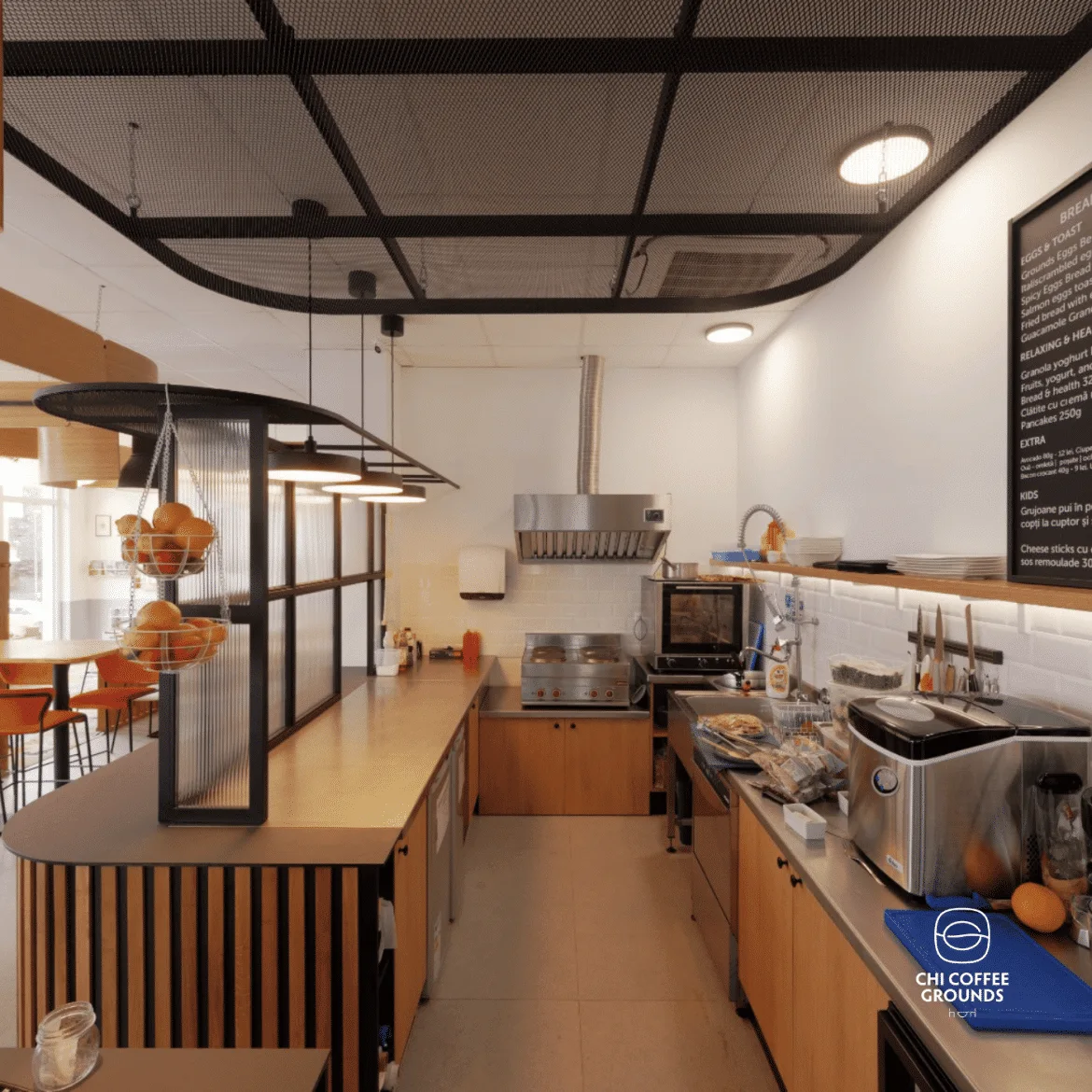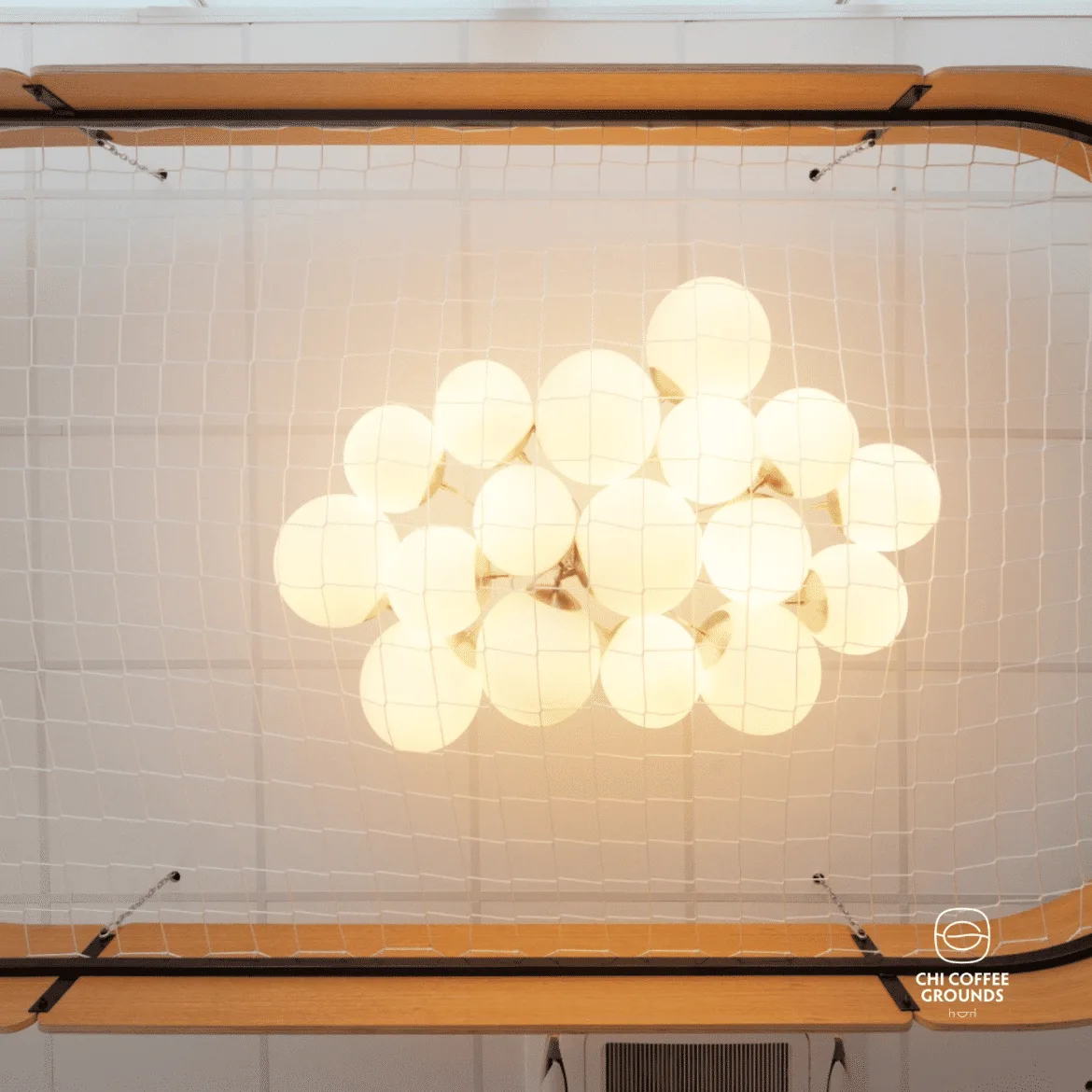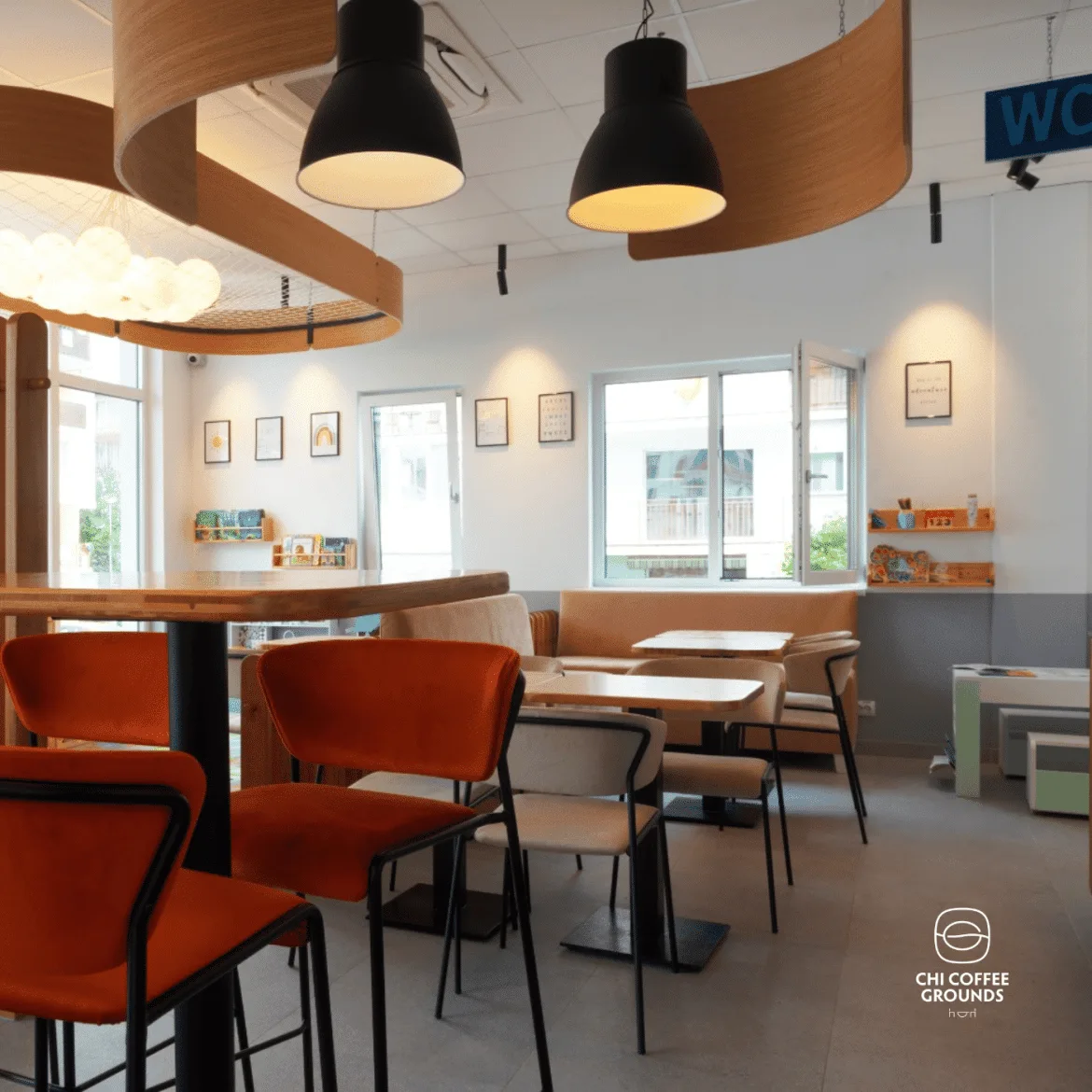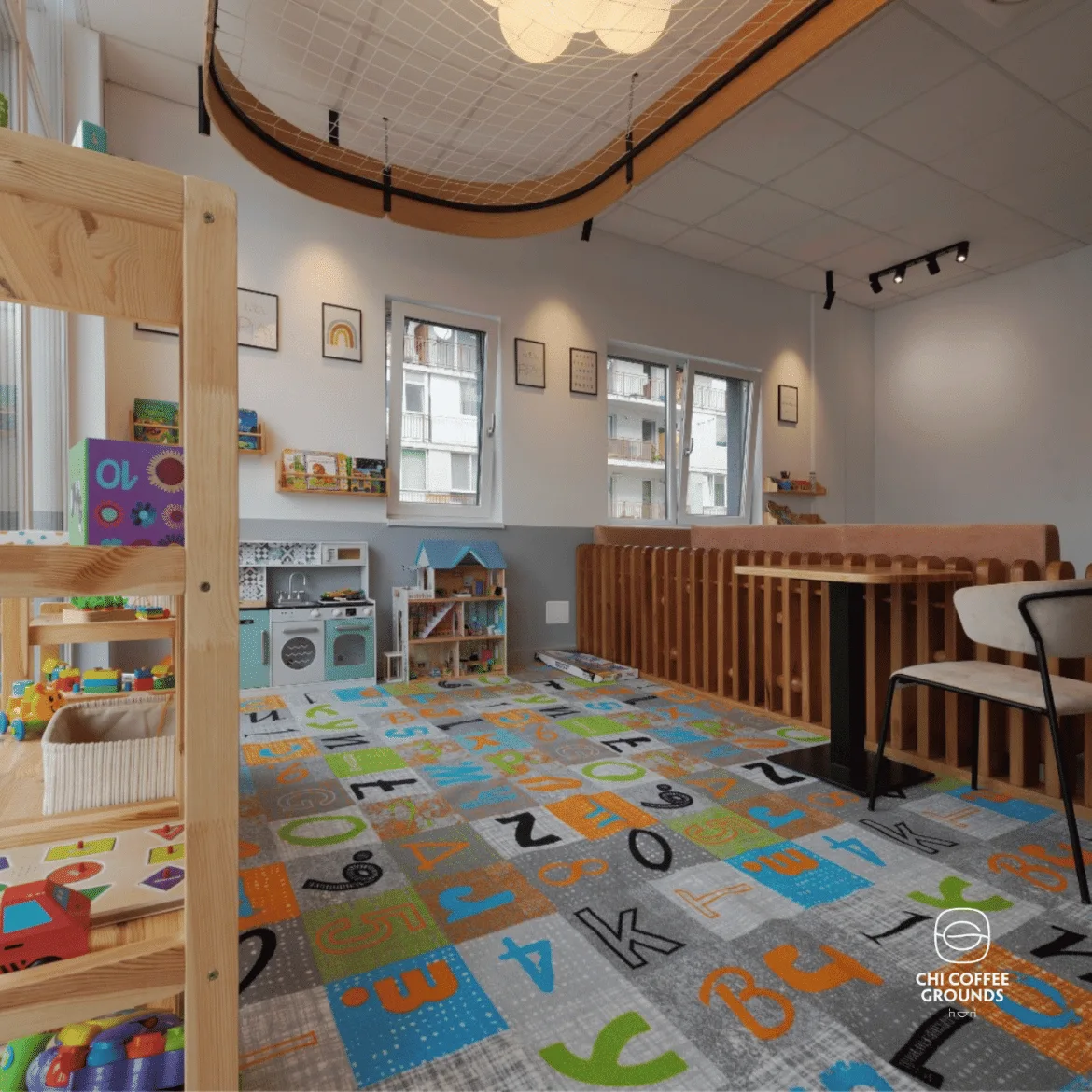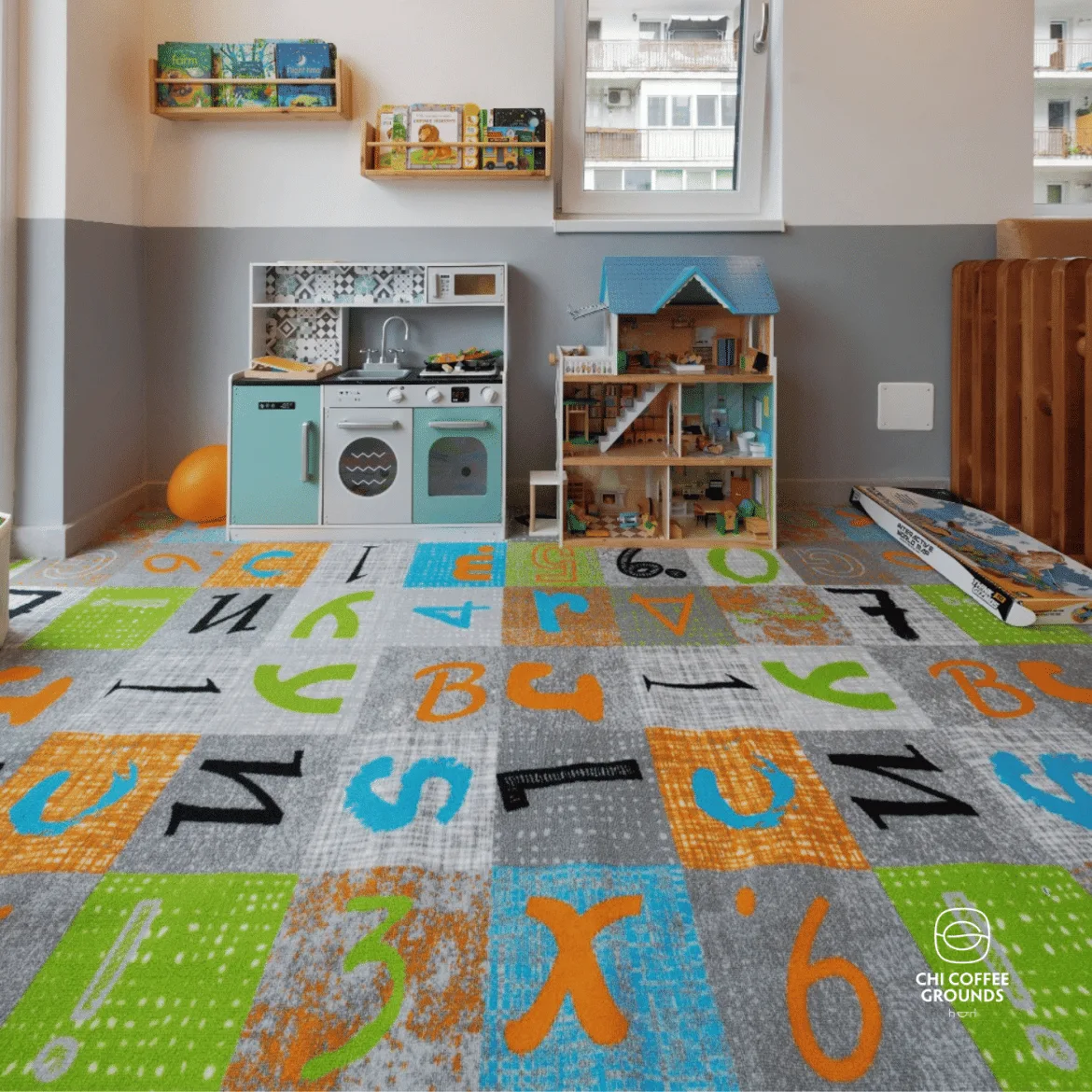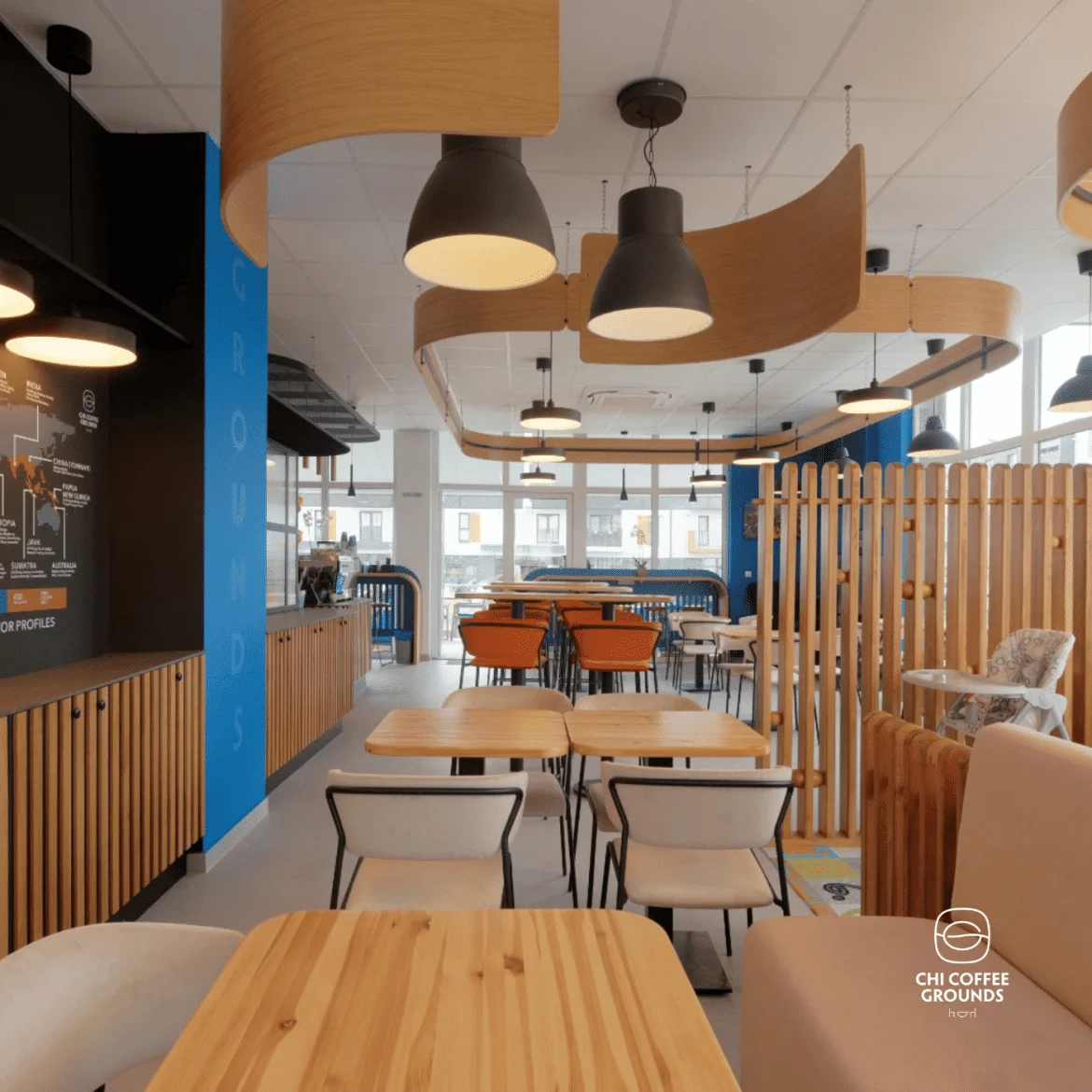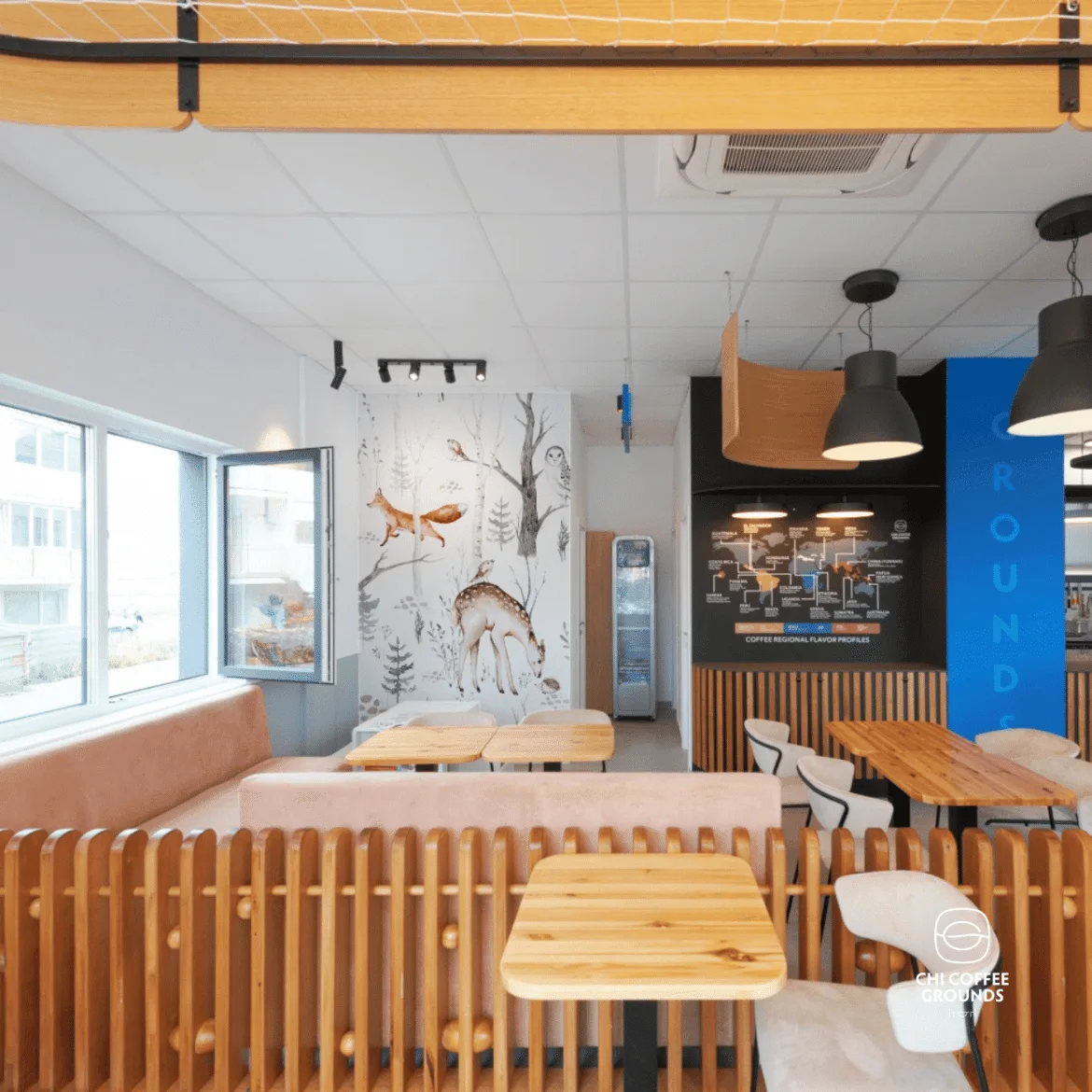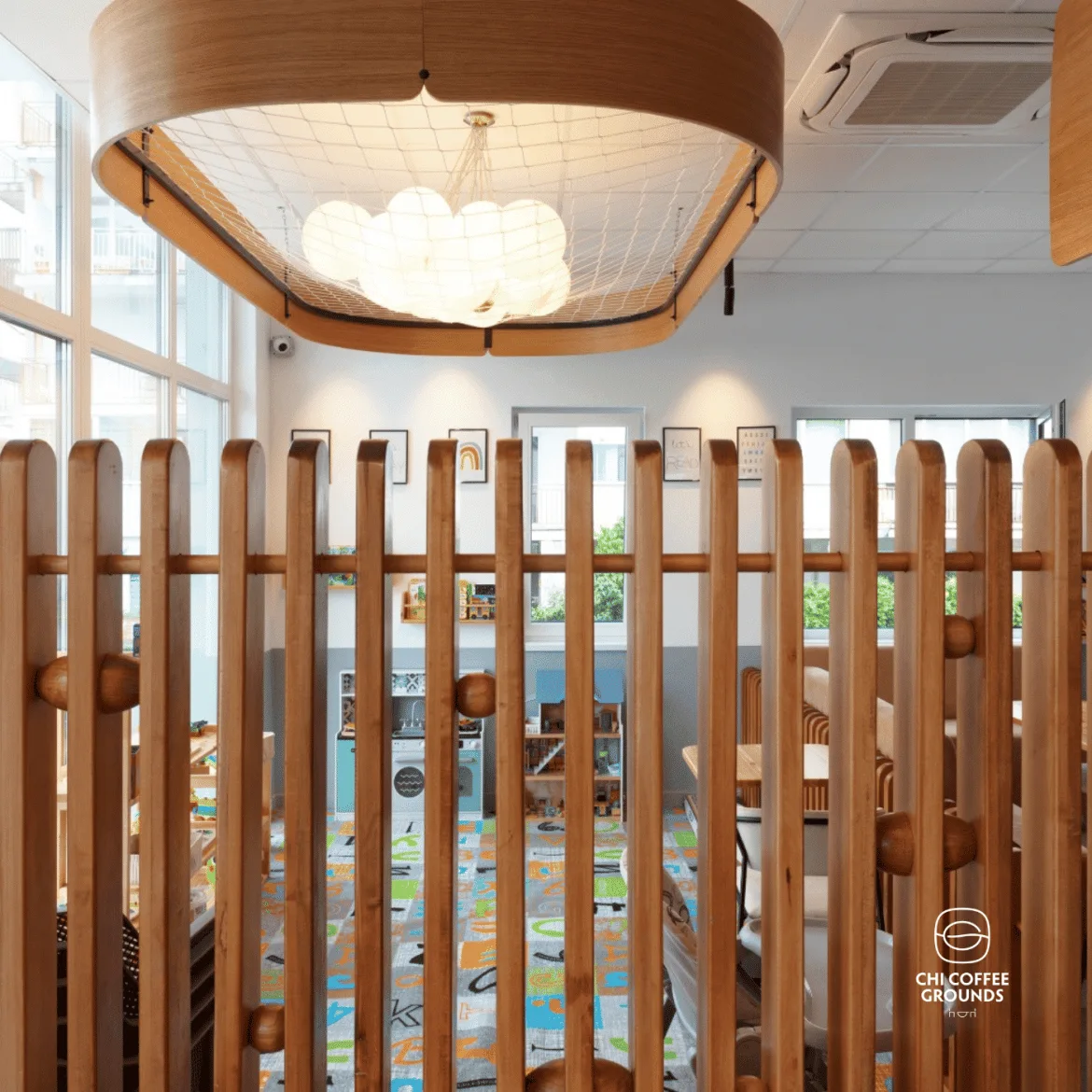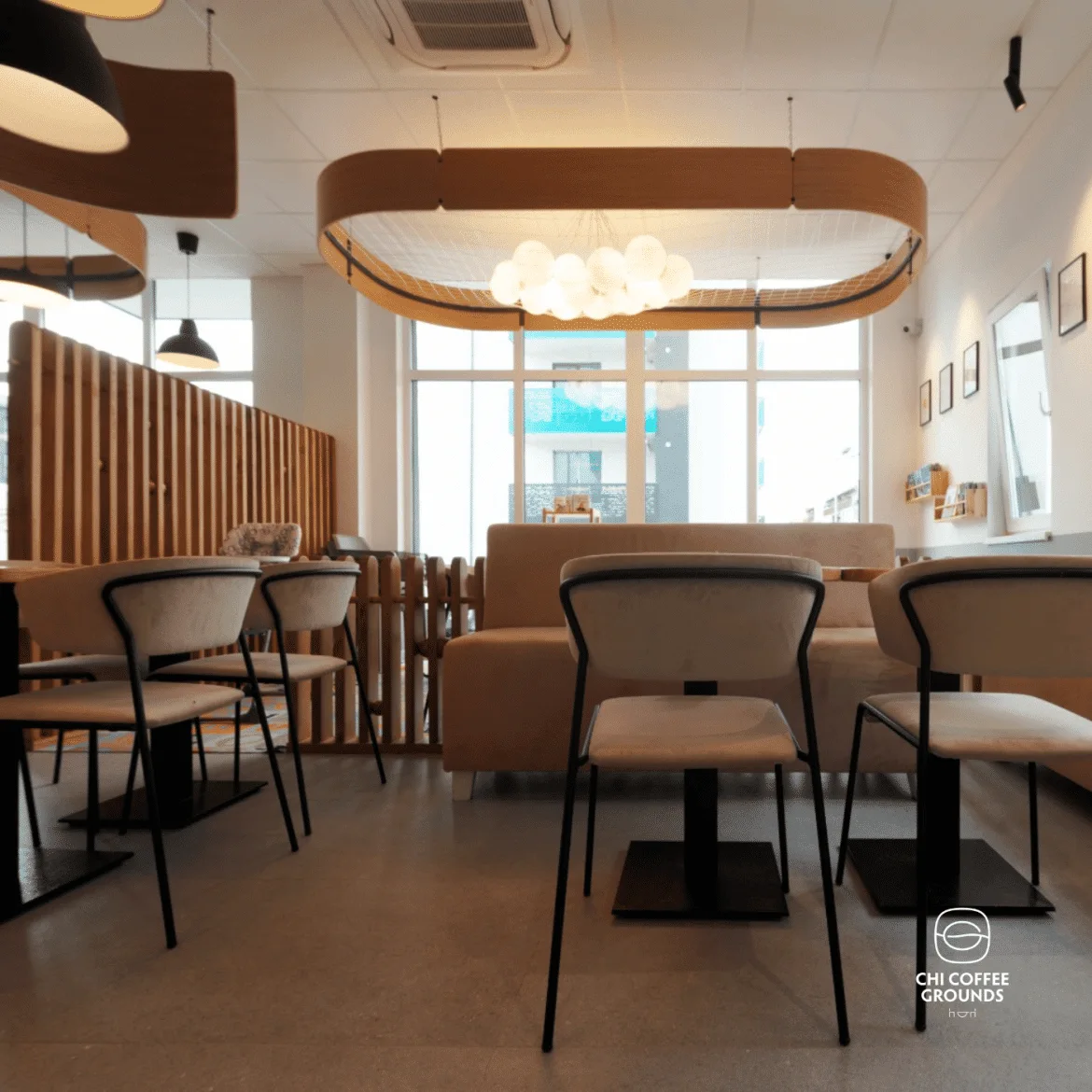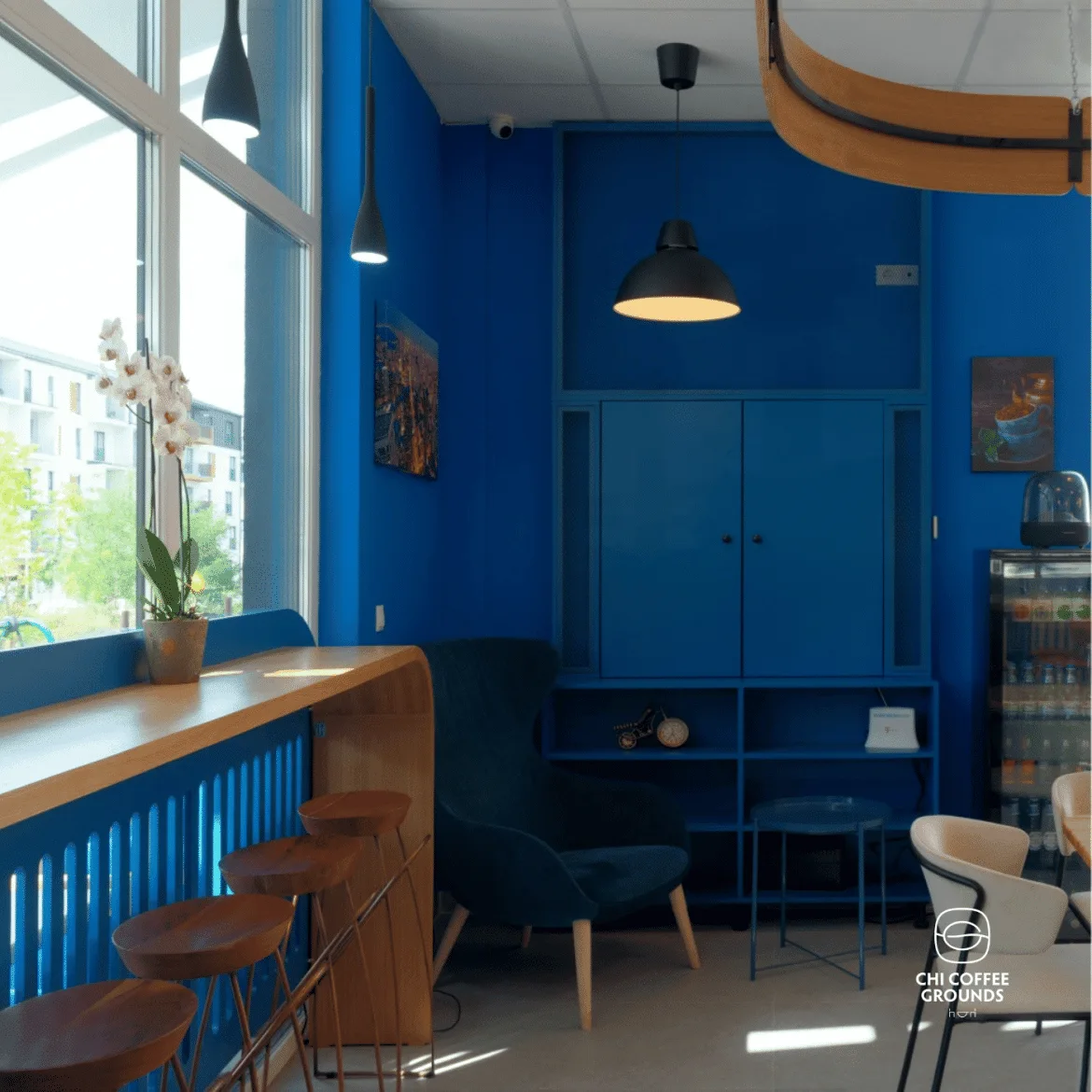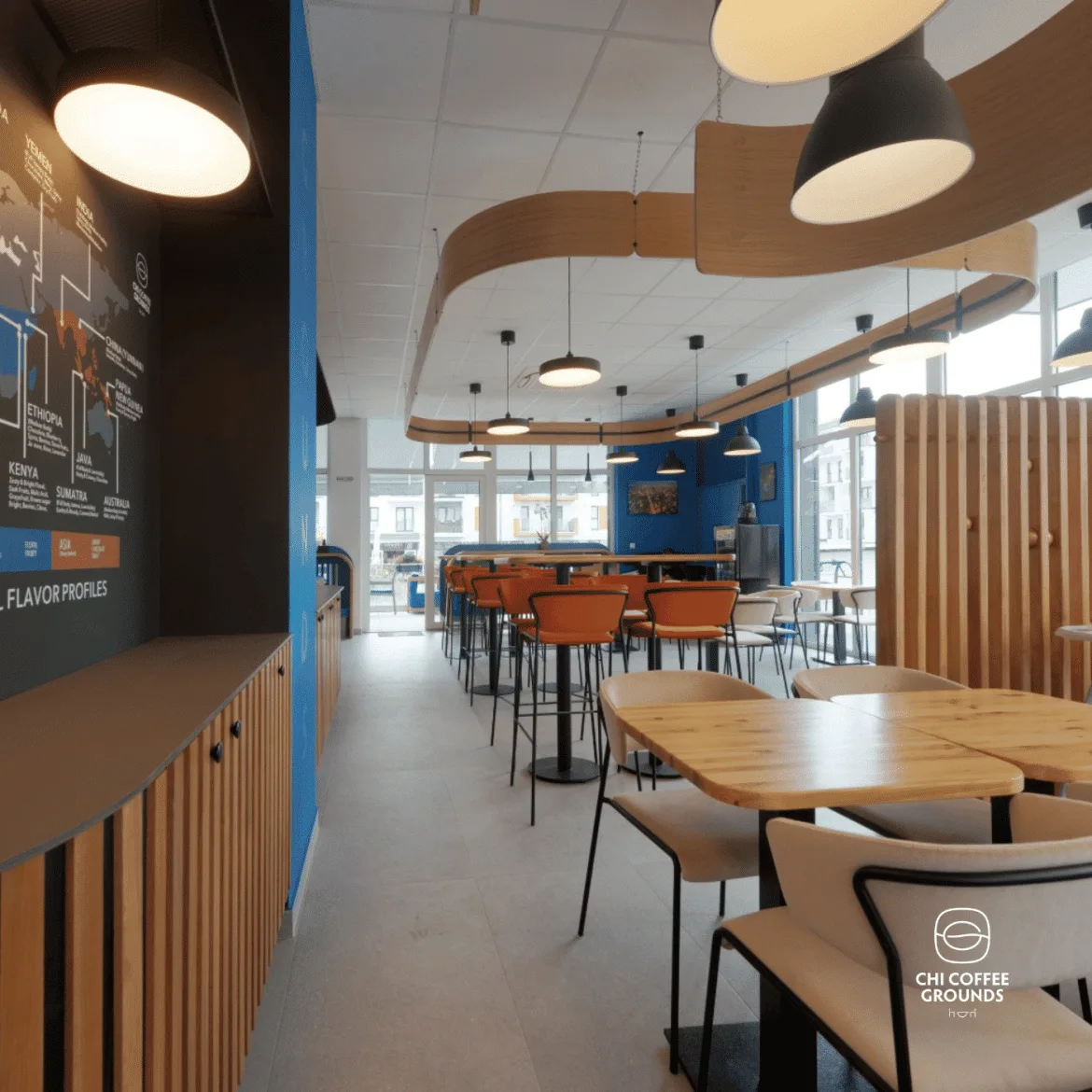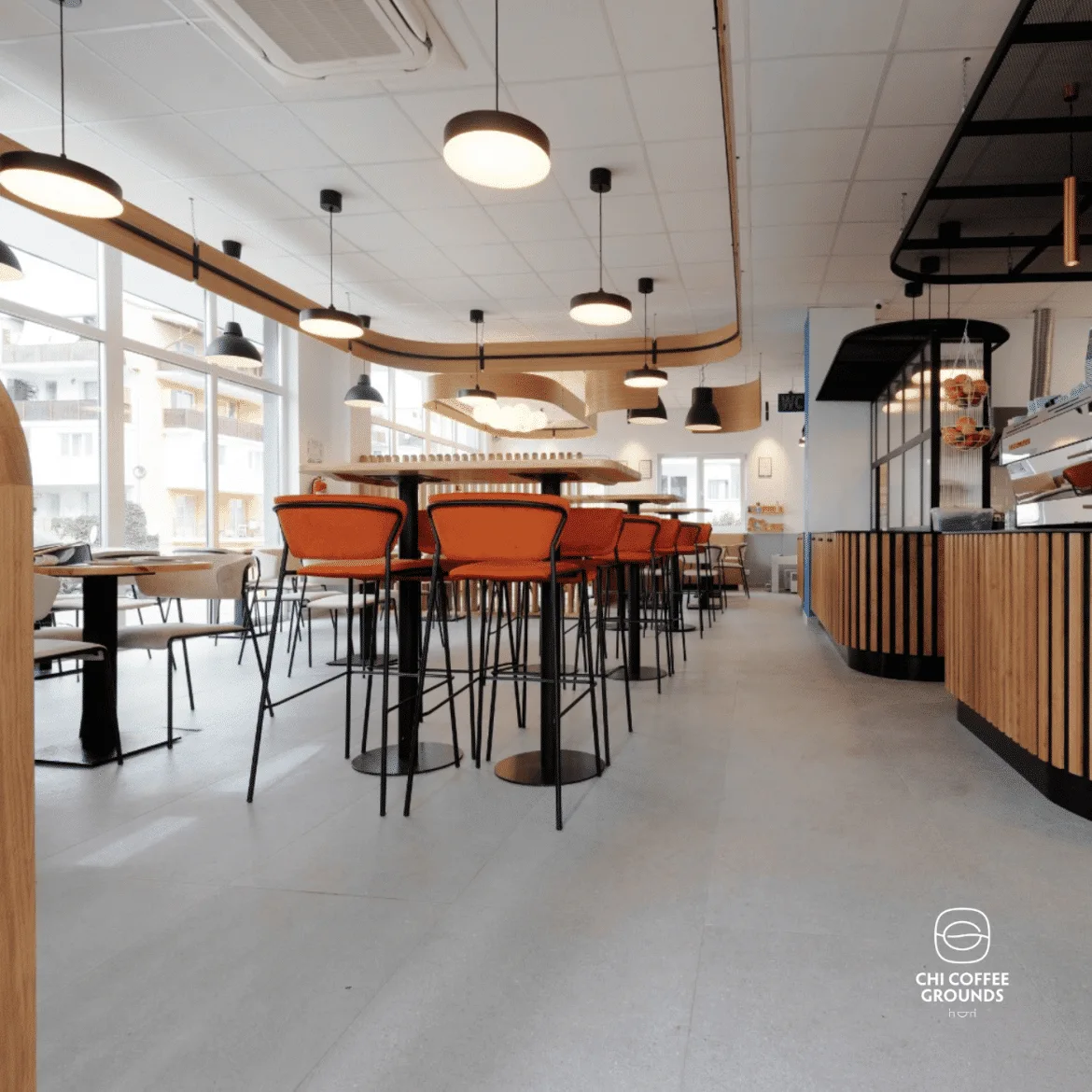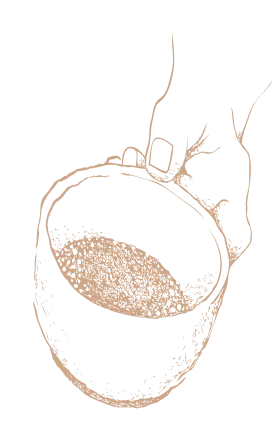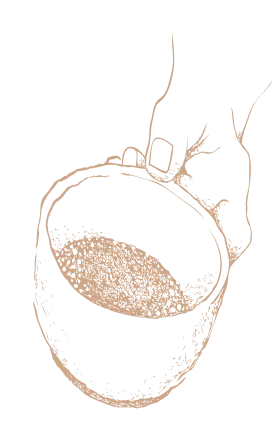 CHI cafe is the perfect spot to recharge in our forward thinking city, with great coffee, tasty bites, and playgrounds and a creative corner to entertain your kids. Sip, read a captivating book, fuel your creativity, chat, share a story on social media, catch up with friends, family, or surf the news, or upgrade your work from home setup CHI café is the perfect common ground for many moods and vibes.
Coffee. Creativity. Play. With great coffee, you feel at home and ready to get down to business
We welcome you, everyday from Monday to Sunday 08:00 – 20:00. 
In a modern setting
with an atmosphere both relaxing and energizing, with plenty of natural light, various options of comfortable chairs, armchairs and sofas,
Enjoy life to the fullest
with smart and comforting coffee drinks and delicious snacks
Spend time with your loved ones
and encourage your kids to unleash their vivid imagination and draw or do coloring in our cute creative corner, as well as play in our indoor playground and the nearby outdoor playground.
Curiosity and coffee enhance each other. What cravings
does your coffee inspire? Let's start with something for the age of "needing a coffee"
CHI cafe is the grounds where your plans meet with coffee and become reality. Long story short: Coffee. In Cluj. With a Chicago twist. Some of you may remember that sometime in the past, comedian George Carlin famously joked that "they call it the American dream because you'd have to be asleep to believe it", but Carlin said nothing about a fully awake Romanian, daydreaming in windy Chicago about opening a warm and cozy coffee place in Cluj.And this is how CHI café concept has serendipitously emerged as the grounds where plans meet coffee and become reality. And here we are, inviting you to have more than just specialty coffee in Florești, Cluj. How about experiencing your morning brew with a Chicago twist? But wait, there's more!
At CHI café there's also something for the great age of energy excess and "not needing a coffee" 
With CHI café we're introducing a fresh concept – coffee + playgrounds – the grounds where coffee reconciles all ages, and thus honoring even those long overdue [me-time] plans. Irretrievably captivated by the idea of opening the café, we mixed ideas until we've discovered the perfect café concept – one which honors two favorite human activities, corresponding to two beautiful stages of life, playing and relaxing/recharging – thus resulting in a common ground that meets both the expectations of those of us having (and needing) a coffee and of those who discover the world through play (ahem! those not needing to have a coffee). CHI café features engaging and entertaining playgrounds, a creative corner with various activities for kids, so bring them along.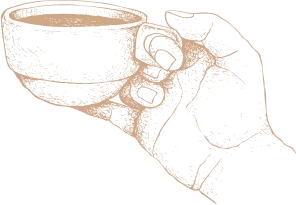 Plan your next event at CHI café
Nemo enim ipsam voluptatem quia voluptas sit aspernatur aut odit aut fugit, sed quia consequuntur magni dolores eos qui ratione voluptatem sequi nesciunt. Neque porro quisquam est, qui dolorem.
event reservation
Book your event at CHI Cafe
We welcome you with the best solutions for truly memorable birthday party events, name day celebrations or anniversaries of other special days in your life. Which means that we'll be taking care of all the details so you can enjoy the festivities.
When it comes to organizing a birthday party for children or organizing any another type of event dedicated to kids, Florești and Cluj-Napoca enjoy a special treatment: CHI Cafe, with indoor and outdoor playgrounds, offers the perfect context for the happiness and fun of little ones as well as parents and family friends. 
Whatever the theme of your event, CHI Cafe team awaits you with the best dishes and services, in an easily accessible, spacious, and bright location, with a covered terrace and a parking lot nearby. The food for your event is provided in-house, you have at your disposal the established dishes from our menu, as well as an extra selection of delicious culinary choices, available upon request and adapted to your private event. Do not hesitate to contact us if you have questions.
We will call you to confirm availability as soon as possible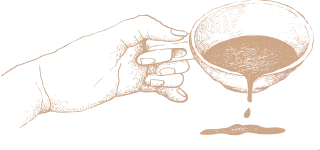 our customer
What People Say's